Exus Blog Article
Debt Collections Software, Disruptive Technology and the Telecom Industry
3 minute read

Author: Michael Melachrinidis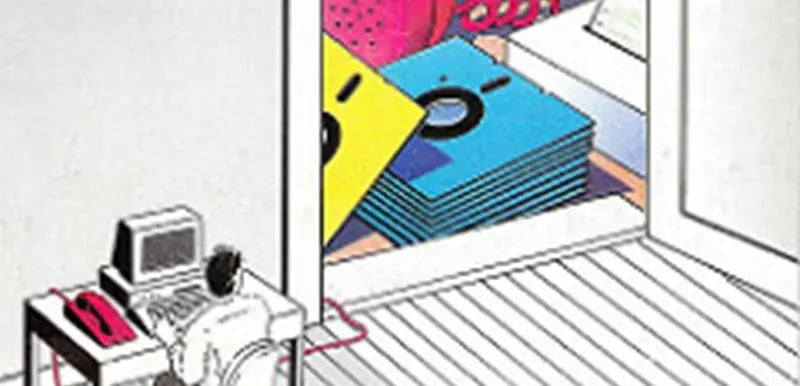 Technology has changed the way the telecom industry operates and how interacts with its customers. Customers demand the ability to communicate with companies at the touch of a button and on their terms. Telecoms have no choice but to keep up. 
That's just one example of the brave new world telecoms face. And they know it. But a large number of companies still have old systems and technology in place, which makes it difficult for them to adapt. These companies are at risk of falling behind and being outdone by more forward-thinking competitors. What's more, telecoms must make these serious technological transformations all while keeping costs in line with budget.
Telecoms must be aware of the disruptive forces on the horizon. That's the only way they can adapt, survive and thrive. They need to be able to adjust to the changes happening around them and lead the industry forward.
Continue reading to learn more about current technology trends that are going to shake up the telecom industry forever.
Self-Service Systems
Pushy sales techniques, such as cold calling, are obsolete. In their place, self-service solutions are becoming popular, and for good reason. Self-service solutions are web or mobile portals where customers service their own accounts. This might include: paying obligations, creating repayment plans, or giving more information about their ability to repay. This all occurs on the customer's schedule, not the telecom company's.
Self-service works because customers want to be in charge of the company-consumer relationship. In fact, Gartner predicts that by 2020 the customer will manage 85% of the relationship with companies, which makes self-service solutions highly desirable.
This isn't bad for telecoms. In fact, self-service solutions reduce costs, increase efficiencies and deliver real-time reporting. Think about it: customers prefer self-service and a self-service portal does the work, instead of dedicated collections staff. Not to mention, this technology offers a better customer service experience than interruptive phone calls.
New Mobile Networks
It's just a fact of life that people are glued to their mobile phones, even in relatively remote areas. This trend meant riches for telecoms, which sell handsets and network access to the rising billions across the planet whose economies are being transformed by the internet.
Or, at least that used to be the case. Cross-platform messaging platforms like WhatsApp allow users to send SMS messages without charge. Usually, that took place over the data networks telecoms charged for. But with WhatsApp's acquisition by Facebook for $19 billion, the technology and its users are now in the hands of a major internet company.
That could spell trouble for telecoms as internet giants combine next-generation apps with initiatives to bring more of the world online.
More Internet Users
Companies like Facebook are working to bring the internet to the unconnected. That's a huge proportion of the planet—60% of the world's population doesn't have internet. When they do, they may be armed with apps (like WhatsApp) that turn them into global communications carriers.
Google is an example of a big name (and non-telecom) company that could disrupt the industry by providing innovative internet access. Google is building a fleet of hot air balloons that will deliver broadband service to unconnected regions. Facebook has similar plans using drones. Time will tell if these initiatives succeed, but tech firms are drawing dangerously close to the traditional markets of telecoms. A viable plan to bring the rest of the world online will spell serious danger for telecoms if that plan doesn't come from them.
Not only are telecoms competing against companies like Google, but they're also competing against governments. A United States government initiative, O3b, is working to overcome major roadblocks in providing internet to offline populations, such as the cost of installation and delayed satellites.
Debt Collections Software
Debt collection software is a system that manages the end-to-end payment cycle for organizations with customers who have outstanding obligations. The software performs many functions across that cycle, including:
Managing risk and accounts.
Automating key collections functions and document management.
Segmenting and scoring portfolios.
Companies in the telecom industry are embracing debt collection software because it makes recovery operations more efficient and profitable. But those who don't increasingly miss out on having the ability to assess their entire portfolio, reduce delinquency and focus extra time on future growth opportunities.
One thing is clear: as technology continues to evolve, telecoms need to jump on the innovation bandwagon—fast.
Adapting to changing customer demands and technology can be difficult, but our whitepaper, Collections, and Recovery: Meeting the Needs of a Changing World, is here to help your company implement best practices and optimize performance.
Written by: Michael Melachrinidis