PARTNER BENEFITS
Get access to our sales and marketing resources
Stand out with our technology, a world's leading product for Debt Collections
We provide Continuous Innovation in Debt Collections
Grow with our education and presales support
Grow your business and enhance your module offering to your clients
Our constantly increasing speed of innovation helps organizations who take advantage of our new technology and methods, allowing them to gain an advantage on their competitors. Be the partner who offers this competitive edge to your customers.
TECHACCESS
Tech Access Asia is a leading value-added IT distributor, providing end-to-end ICT business solutions to the enterprise and mid-market sectors.
Head-quartered in Dubai, with branch offices in Riyadh, Cairo & Pakistan, Tech Access Asia operations extend to over 17 countries across the MENA Region. Partnership with Tech Access Asia provides a one-stop solution to enterprises across the region, allowing them access to direct representatives in their region and full support in purchasing, implementing and executing the system. With 20+ years since its establishment, Tech Access Asia offers an exceptional partner network and boasts key leadership highly experienced in FinTech. It facilitates a relationship that is ongoing, versatile, and above all reliable – enabling customer success through end-end support.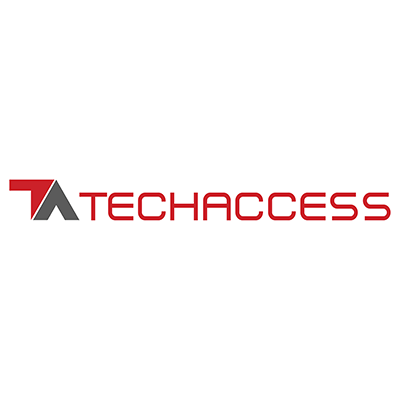 Partner details:
Offices G01-G02, Building No. 1,
Dubai Internet City, PO Box 500177,
Dubai, UAE
INFOSISTEM
Infosistem d.d. has been present in the field of information technology since 1959.
Due to the knowledge and experience of its employees and experts, Infosistem has become a valuable and desirable partner and as such a natural choice and support for leading companies. Infosistem´s clients are spread throughout Croatia and in other countries of the south-eastern Europe region. Infosistem has clients in several business sectors, ranging from banks and financial institutions, large public companies and institutions to large enterprises and smaller business companies, with various business lines.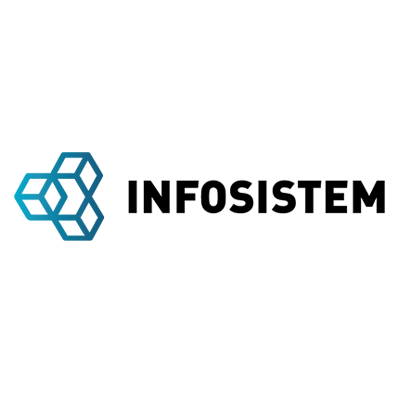 Partner details:
Savska opatovina 36
10090 Zagreb
Croatia
ALFALAK
ALFalak Electronic Equipment and Supplies was founded in 1981, it is a Closed-Stock Saudi Arabian company and is part of the ALFalak ALKhaleej group.
In addition to Advanced IT and Communication Services, ALFalak is a diverse IT company providing end-to-end solutions, stocking and distribution, as well as e-Commerce. ALFalak also offers Serviced Manpower Outsourcing, as well as General Contracting. ALFalak has played a major role in IT evolution by serving a diverse clientele throughout the region. Enabling its clients to streamline operations and/or increase profitability on a continuous basis. With more than three decades in the business, ALFalak has built a network of strategic business partnerships with leading vendor companies around the world and has received due recognition for its efforts.

Partner details:
Al-Falak Tower
King Abdul Aziz Highway
P.O. Box 1963
Al-Khobar 31952
IST BML
BML Istisharat SAL was established in 1972 in Lebanon as a business solutions and information technology services provider and since that date is developing, marketing and supporting software applications geared towards the banking, insurance, manufacturing and distribution sectors.
BML Istisharat state-of-the-art solutions are operational in Europe, Africa, the Middle East, the US and South East Asia. BML Istisharat professional services offering includes Business Consulting, Project Management, Data Conversion and Migration, Parameterization and Customization, System Implementation and Integration, Training, Hands-on and Knowledge Transfer.

Partner details:
Daoud Ammoun Street
Dolphin Center, 4th Fl.
Sin El Fil - Lebanon


SSC SOLUTIONS
SSC Solutions Company Limited (SSC) was established in the early 2000 and over the years the business has been transformed from distributing database and related tools, to delivering electronic payments software and services to banks and financial institutions in Thailand and Asia.
Other areas of expertise include electronic payment software and services, as it maintains the Thailand national inter-bank ATM switch and ATM outsourcing services to several Thai banks. SSC also led the implementation of the Thailand Internet and CDM transaction switching and the migration of the Thailand national payment infrastructure to ITMX. Recently SSC added EXUS Financial Solution to its banking offerings, through its partnership with EXUS.

Partner details:
http://www.sscs.co.th/sscs_en/
25 Chit Lom Alley, Lumphini, Pathum Wan District, Bangkok 10330, Thailand
Total Information Management
Total Information Management (TIM) is a Filipino owned company that has been supporting clients since 1985, from the largest conglomerates and multinational companies, to small but forward-thinking businesses.
TIM has grown to become a leading technology solutions provider in the Philippines, standing among just a few Filipino key players in a field dominated by multinationals. Every year TIM continues to grow in terms of its solution portfolio and services capabilities, focused in delivering differentiated business value to its customers. TIM persevere to achieve its vision of becoming the best and most dependable Information Technology Company in the Philippines.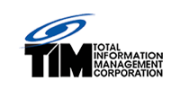 Partner details:
7th floor, 5600 President Osmeña Highway,
corner Arellano St., Brgy. Palanan,
Makati City 1235
Case Study
First Bank Case Study
How EXUS' debt collections software empowered First Bank in introducing and managing a new product portfolio
Learn more information
We're here to help
Get in touch to arrange a meeting or to book a demo. One of our debt collection specialists can help answer your queries.