Exus Blog Article
A nation of debt - Getting to the heart of the BNPL problem
2 minute read

Author: Marios Siappas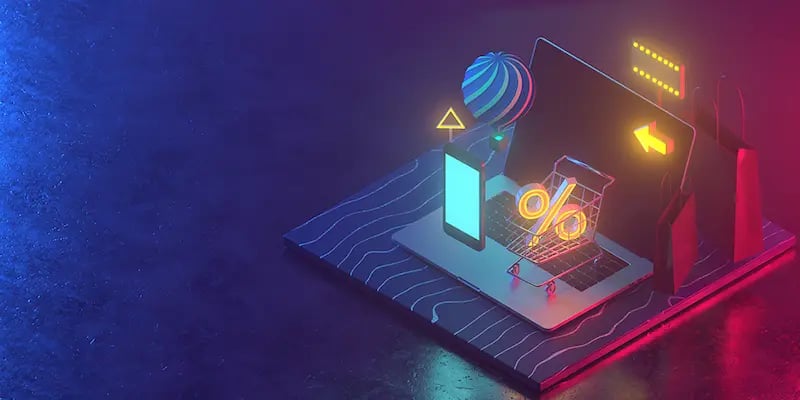 COVID-19 and the knock-on effects of the pandemic have caused thousands of people in the UK to spiral into arrears. But there has been a problem brewing for years that has nothing to do with COVID – buy now pay later shopping.
According to Citizens Advice, one in ten, buy now pay later (BNPL) shoppers in the UK have been contacted by debt collection agencies. This figure increases to one in eight for younger consumers. Indeed, in the last year alone, the charity found that shoppers had been charged £39 million in late fees. 96% of those who were contacted by experienced negative consequences.
So why are so many in the UK choosing to go down the BNPL route?
The rise of BNPL
Buy now pay later is a form of short-term financing that lets consumers make purchases now and pay for them at a future date. This is an option that was once only available for big-ticket items such as furniture or computers. But companies like Clearpay, Klarna, Laybuy, and Openpay, have made it a common option at online checkouts, especially for fashion companies.
The idea is that customers make an upfront payment towards a product or service and then pay back the remainder in fixed manageable installments – often monthly. It works in the same way as most other forms of unsecured personal or consumer loans, but the interest is usually either 0% or minimal (depending on the terms and the length of the agreement). They are also significantly easier to get approved for than credit cards and it doesn't impact your credit score either. So surely it's a win-win situation. Right?
The EXUS Financial Suite is the all-in-one debt management software solution that supports the entire debt lifecycle and offers industry-leading customer interaction through traditional and digital channels
Problems facing customers
The problem should be obvious to anyone who has ever bought something they know deep down they couldn't afford. It can be tempting to spend money you don't have right now, hoping to have it in the future.
According to Citizens Advice, BNPL customers being contacted by debt collection firms are experiencing a lot of stress. For many, it wasn't clear on the major retail sites that use BNPL that their information would be passed on if they missed their payments. According to the report, none of the major retail sites that use BNPL clearly informs customers that they might be referred to a debt collection department. These issues were either buried in the terms and conditions or simply not mentioned at all.
What needs to change?
"The sheer number of shoppers facing debt collection is startling," says Citizens Advice CEO Dame Clare Moriarty. "We know from our frontline advisers just how much stress this can cause. A seamless Buy Now Pay Later checkout process should not mean shoppers have to dig around in the small print to find out they're taking out a credit agreement and could be referred to debt collectors if they can't pay. The warnings should be unmissable."
Her points refer to the meagre 11% of retailers that told buyers they were actually taking out a credit agreement. This is crucial, as many customers don't realize this when selecting the option. So what's the answer? Citizens Advice feels that the Treasury should step in and regulate BNPL services, as it feels that customers are not only ill-informed but unprotected.
At its heart, BNPL is not a predatory practice. It's just another option for consumers and more options are rarely a bad thing. It's a convenient and disciplined way of paying for purchases that don't require a crystal-clean credit score or exorbitant interest.
However, it is in danger of becoming a pariah of the retail sector if things don't change. This "under-the-radar" debt is essentially making people take out loans without realizing it. Until thorough monitoring and regulations are put in place, thousands are going to continue to be caught out and left dangling in debt.
Looking for a convenient debt collections solution for your business? Contact us today for more information
Written by: Marios Siappas