Exus Blog Article
Why the ECA is better than bailiffs for council tax debts
3 minute read

Author: Marios Siappas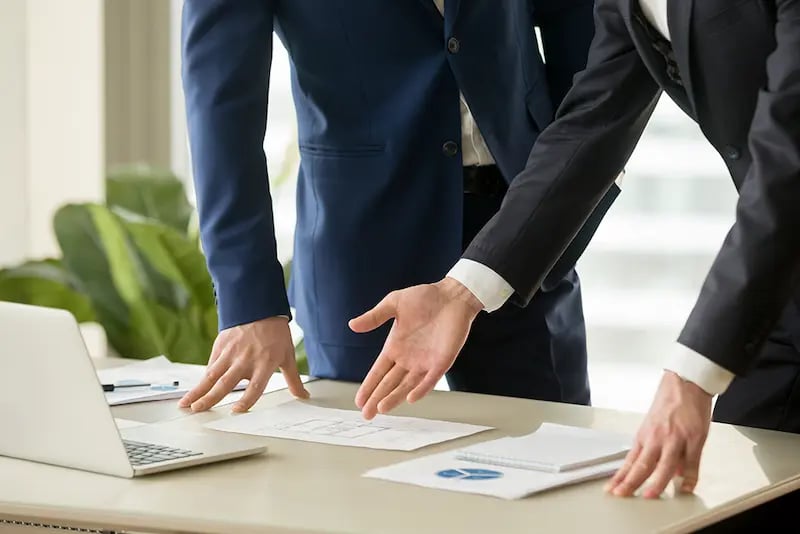 While the worst parts of the COVID-19 pandemic might be over from a national health perspective, the economic impact has yet to truly land. When it finally does, it's likely to be a heavy and sobering thump.
With emergency restrictions due to being lifted next year, there is likely to be a surge in collections. And with £4.4 billion of council tax debt outstanding in the UK, there are worries councils will resort to aggressive tactics to recoup those debts.
But is it really the right move to go on the offensive? Adam Butler, the public policy manager at debt charity StepChange certainly doesn't think so.
"While councils must pursue this unpaid tax, they also have a responsibility to ensure methods are proportionate and take into account an individual's ability to repay. Too often, this responsibility is not met, with councils still too quick to pass council tax debts to bailiffs. As these arrears are recouped, councils must ensure they do not fall back into old aggressive methods of collection, particularly for households with low incomes like those in receipt of council tax support."
Thankfully, a plan has already been put into place as a preventative measure to ensure this doesn't happen.
The EXUS Financial Suite is a comprehensive and out-of-the-box financial suite of software applications for debt collections and more
The Enforcement Conduct Authority (ECA)
The ECA is a new independent body set up by The Centre for Social Justice, which aims to ensure unfair treatment is stamped out and that more vulnerable people can reset their finances. This move comes on the heels of the pandemic when most council tax bills were paused, and fears that the coming economic fallout could be worsened by bailiffs.
The ECA will launch later in this year to replace self-regulation of the bailiff industry with:
Clear rules for bailiffs and sanctions imposed for those that break them
A two-stage complaints service, with the ECA ultimately acting as an independent adjudicator
Protocols to allow vulnerable people fair and affordable repayment plans
The scheme will be funded by the bailiff industry itself and, while it won't be compulsory, it's thought that very few will choose to opt out. It's in the best interests of the sector to build a good reputation for itself that is fair and supportive rather than cold and aggressive. It's all about driving up standards and keeping them in check so that there is a balance between the need to recover debt and the need to help those financially weakened by the pandemic.
It might fall short of the full statutory regulation changes that many have been calling for and it's by no means a one-size-fits-all fix. However, as long as the government can give the ECA the authority and tools it needs to set and enforce those standards, it should at least ensure we don't dovetail into a situation where bailiffs are breaking the rules and treating vulnerable people unfairly.
But what of the often poorly funded public institutions that need to now match these standards? Digital transformation can help. Top of the list should be an investment in debt collection software that will allow them to provide better public services while also cutting costs.
The EXUS Financial Suite is a comprehensive and out-of-the-box financial suite of software applications for debt collections and more
Breaking the debt wave with digital
The solution to optimising debt collection has been utilised by retail banks and other modern lenders for years now and with the ECA due to deploy mere months from now, there's never been a better time for public organisations to invest in digital.
Debt collection software solutions such as the EXUS Financial Suite have completely leveled the debt landscape for lenders and borrowers alike. For the borrowers, they offer customer-first, convenient solutions to keep track of and organise their debts with minimal lender interference.
For the lenders, meanwhile, the software not only increases the accuracy of credit risks but can introduce smart payments plans and even improve field collections with bespoke field collection apps. Self-service collections can also help to scale capacity and cut costs by relying on fewer physical agents.
For the public organisations tasked with clawing back all of this unpaid council tax, however, the real USP of the software is its ability to automate affordable payments plans. These plans could be created with protocols that allow the most vulnerable to pay back what they can when they can and how they want, without the need for interference.
Digital bailiffs that won't kick your door down
Success shouldn't just be measured by how much money is being collected and how quickly the collection takes place. It should also be measured by the quality of the customer experience.
We're not saying that a holistic digital debt collection software suite is the only solution here but it would certainly be a smart place to start.
To find out how EXUS could help optimise your collections process contact us today
Written by: Marios Siappas