Exus Blog Article
Why Do Retail Banks in Africa Need Collections Software?
2 minute read

Author: Vangelis Pteroudis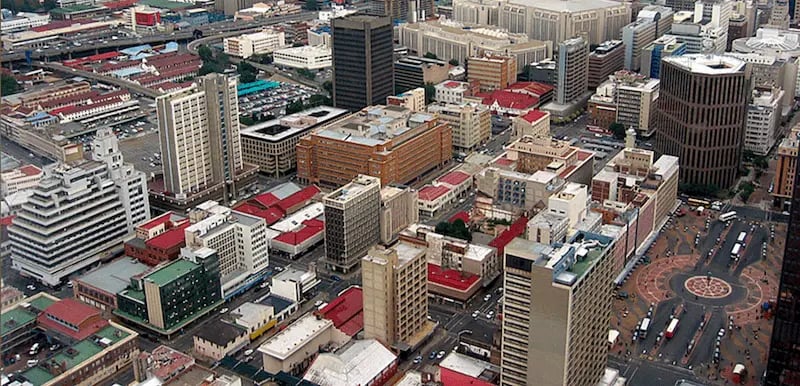 It's an exciting time to be a retail bank of any size doing business in Africa. 
The continent's middle class is growing, according to consultancy Deloitte. Retail banking in sub-Saharan Africa is expected to grow 15% per year. And many countries have very little retail banking penetration, says The Economist.
This all adds up to juicy opportunities for retail banks in the region. But where there is a promise, there is also peril:
Retail banks struggle globally to deliver the customer-centric, technology-focused services demanded by today's connected consumer.
Mobile payment technologies have helped African consumers leapfrog traditional steps in banking market maturity, and this requires new playbooks and business models.
And Africa is an incredibly fragmented market, where a one-size-fits-all approach gets costly very quickly. (Not to mention, it's ineffective.)
Specialized collections software is one solution to these challenges, and it can be a key differentiator for retail banks looking to tackle Africa's opportunities and challenges. Here's why.
1. Pent-Up Demand Means Solutions Need to Scale from Day One
With potentially explosive demand for retail banking services in many African countries—and serious competition from both local and multinational players—a retail bank's systems must be able to scale from day one.
A specialized collections software system is built for this express need. These systems offer web, mobile, and software-based features that handle as many or few users as you need to capture within the system at any given time. For each user, these systems perform functions across the entire debt lifecycle, for any type of financial product, both in-house and in relation to external partners. 
2. A Hugely Varied Market Requires a Customizable Solution
The ability to capture and segment many different types of customers is essential in Africa's fragmented markets. The needs of some customers might resemble far more closely a customer's profile in Sweden, not Somalia. Or, some may be entering the banking system for the first time and require an entirely different approach than more mature consumers in other countries on the continent.
The best defense against this uncertainty is the flexibility to adapt and change as your business grows. The best-specialized collections solutions are designed to be highly customizable, supporting organizations of different sizes in a wide array of geographic markets—all while complying with local regulations and data availability.
3. The Best Specialized Collections Solutions Are Future-Proof
Many players entering Africa's retail banking market are building operations and technology from scratch. When doing so, few options serve to better future-proof your business than collections software.
The software is designed to stay current with local and international regulations, keep risk scoring models robust, and enable new customer engagement channels such as mobile and self-service solutions. And once you have it deployed, you don't need to fundamentally change the system to accommodate more business or more users. 
The best part? Top solutions allow collections staff to use a visual interface to define rules and parameters. That means no one has to worry about a coding language or technical certification going out of date. Systems are built from the ground up for non-technical staff.
4. You Can Score Many Different Risk Types
With so many different customer types to consider, banks doing business in Africa can expect to encounter many different risk types. If you take a single approach to these different risks, profits will suffer and unrecognized or unknown liabilities become far more likely.
Specialized collections software offers extensive lists of predefined reports and risk-scoring rules, as well as the ability to highly customize and define these reports and rules. This means that no matter what challenge you face in a market, you'll have unprecedented visibility into the different risks on your books in real-time. And these reports display data in easy-to-digest formats, so executive teams can actually use them to make decisions.
Written by: Vangelis Pteroudis