Exus Blog Article
UK debt collections must adapt their strategy for 'breathing space' legislation
4 minute read

Author: Marios Siappas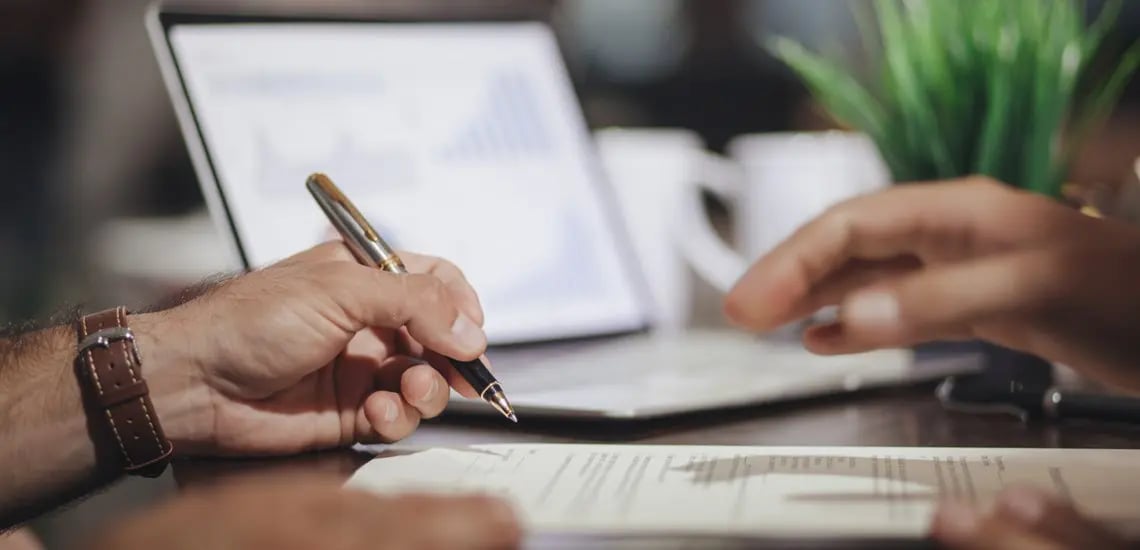 Breathing space legislation - What does it mean for debtors and creditors?
The last 12 months have been far from a cakewalk for any of us. The pandemic has not only had a cataclysmic impact on our finances and physical health but our mental health too. For many debtors who have spent the last year getting themselves into even deeper levels of debt due to the knock-on effect of COVID, it's been simply too much to handle.
That's why, after much campaigning by various third parties, the Government relented last week and instigated long-awaited 'breathing space' legislation in the UK. This means that people struggling with debt can get a 60-day respite, during which all interest and charges will be frozen and they won't face any enforcement action from their creditors. This is particularly important now given the new type of debtor that has arisen due to the unexpected financial impact of the pandemic.
But UK banks are already facing a debt collections crisis and this legislation is not going to help them one bit. We argue that a kinder and more efficient debt collections process can prevent customers from having to ask for breathing space in the first place, and prevent further repayment delays when their time is up.
How breathing space works
The general idea behind the breathing space legislation is a little like putting a bandage on a problem that isn't going away. But for many debtors who have worked themselves into a mental health quagmire due to the stress and worry of their debts, this bandage might be just what they need right now.
An impact assessment carried out by the Government found that millions will benefit from this legislation over the next 10 years, with 700,000 thought to be benefitting this year alone. What;'s more, those who are facing mental health crisis treatment can ask for breathing space that lasts as long as their treatment plus an extra 30 days.
According to the breathing space legislation:-
Not only will you not be charged any fees or interest during the period but your creditors are not allowed to backdate those fees once the period ends.
You won't be forced to pay your debts or contacted about paying debts and no legal proceedings can be taken against you.
Debts that are covered by the policy include credit cards, personal and payday loans, overdrafts, utility bill arrears, council tax arrears and mortgage or rent arrears.
As standard, without taking into account mental health crisis treatment, the breathing space lasts for 60 days though it could end sooner if the court decides to cancel it.
You can only ask to take breathing space once every 12 months.
You must still make payments if you are able. A breathing space should not be looked at as a payment holiday but as an opportunity to bring your finances in order.
Debt is indeed more than just a financial issue for many and it might end up being a win for debtors, who will have more time to sort out their finances, and even creditors, who should theoretically end up getting paid more in the long run. However, this is a temporary medicine for a completely preventable illness and the onus lies very much with the lenders.
Prevention is better than cure
The answer to the debt collection crisis brought on by COVID shouldn't be harsher collections practices, but kinder and more efficient ones with better customer service - Best practices. Bad collections don't help anyone and will only lead to a compounding situation where debtors will start to feel the need for such drastic measures as the breathing space legislation.
If the customer is not handled in the right way then not only will they potentially move their account to another creditor but it could create a ripple effect of even more customers jumping ship.
28.1% of customers were dissatisfied with their lenders due to a lack of immediate information, 66% because of long waiting times on the phone and 20.6% because of a lack of communication choice. That choice is precisely what could mean the difference between customers being content or dissatisfied with their account.
It would appear that this need for some literal breathing space has been created by creditors simply not understanding how customers want to interact with them. So, to prevent the need for breathing space, cultivate a better customer experience and make repayments faster and more likely, organisations must:-
Streamline early credit risk detection and reduce the overheads associated with delinquent account management activity.
Understand the phases of delinquency (soft, pre-litigation and recovery) and that the first two phases are about problem-solving.
Collect external and internal data and use that data to create comprehensive models of delinquency that can be applied to customers in the present and the future.
Offer online self-service tools to debtors in debt that are customer-first in implementation and are user-friendly and offer flexible payment options.
Communicate offering clearly and effectively across multiple channels. Making customer debts impossible to ignore will also make customers more likely to pay them. Not only that, but it opens up a range of opportunities to engage with the customer and make them feel like a valued individual. You can also facilitate greater consistency in your message across these channels.
Organise and digitise your documents to create a clean and unbroken record of all accounts.
Instigate a strict loan monitoring and analytics policy with scorecards to provide accurate risk assessments and create early warning systems to detect problems before they escalate.
Above all else, however, you must retain a customer-first mindset at all times. KYC (know your customer) is not just a means of preventing money laundering, it's a legal obligation that allows you to onboard customers more effectively and keeps them on board for longer.
Because debt, ultimately, is a people business and people need to feel like they are known, understood and appreciated. Great debt collections is driven by data, focused on customers-first and uses the right technology to fill in the gaps. If you can get that right and create your own breathing space then hopefully the Government might never need to step in again.
Written by: Marios Siappas