Exus Blog Article
The top 10 fintech modernizations in MENA
3 minute read

Author: Chris Maranis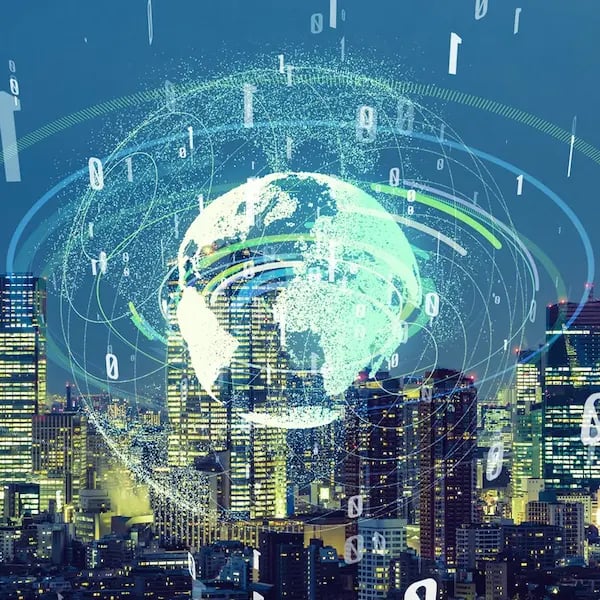 Financial inclusion has long been a challenge in many countries across the Middle East and North Africa. For example, according to Egypt Today, just 14% of adults in Egypt have a bank account. Greater investment in fintech, including non-traditional payment applications such as mobile money and e-wallets, is set to change this. From peer-to-peer lending to end-to-end social commerce platforms, we reveal the top ten fintech innovations in MENA today.
1. Globalised, secure payment systems
With the Middle East and North Africa e-commerce market currently worth $8.3bn, businesses need fintech providers that can deliver secure, efficient, and accessible payment solutions to support their growth. Step forward PayTabs, an award-winning online payment service that accepts 168 currencies and offers a number of different API options for integration with merchant websites. PayTabs partners with a variety of card payment providers and offers a range of plugins for integration with e-commerce platforms such as Shopify, Magento, and OpenCart. The company assures 100% transactional security and provides a good range of services for retailers that are new to the market.
2. Price comparison sites
Since its inception in 2012, Souqalmal.com has become the leading price comparison site in the Middle East, helping users make the right decisions on everything from personal loans to schools and nurseries. The award-winning company promises unbiased information that is transparent and always up to date.
3. Peer-to-peer lending for SMEs
Listed as one of the Emerging 50 Companies in H2 Ventures and KPMG's Fintech 100 2018, liwwa is the first peer-to-peer lending platform in MENA. liwwa uses hundreds of data inputs to assess a company's credibility and then connects them with interested investors via an online platform. The company boasts a median return to investors of 13.20% and offers the option of monthly payments or the opportunity to reinvest.
4. Automated investment advice for long-term savings
More traditional or risk-averse investors may baulk at the prospect of so-called robo-advisors but MENA fintech innovator, Sarwa, is hoping to change that. Launched in 2018, Sarwa is the first and fastest-growing platform of its kind in the Middle East and has already been listed in the Top 20 Forbes Fintech Companies. Sarwa offers a wide range of portfolios with a focus on low-cost investments and long-term savings.
5. Streamlined processes with automated expense management software
While not the most glamorous fintech innovation in MENA, Expensya could be one of the most useful for businesses that need to streamline expense management. Promising to save you up to 80% time on your expense reports, Expensya is 100% mobile and integrates easily with standard process management software.
6. Social media commerce with a customer service focus
Social media usage continues to increase across MENA, in fact, Facebook alone has 10,169,000 active monthly users in the Arab world. For social commerce businesses, finding a platform that enables seamless end-to-end customer service is a top priority. Zbooni provides a multi-channel online store with single-step fulfillment, fast checkout, and inventory management. Its live messaging and remarketing features offer good opportunities for customer retention and upsell to help businesses grow their presence across all their social channels.
7. Automated HR and insurance management software
Bayzat enables companies to source the right insurance policy in under 2 minutes and promises to save them at least 20% on the market price. Users can also benefit from centralized HR documents, easily searchable policies, and intuitive leave management software.
8. Fully integrated risk management systems
According to the Regional Risks for Doing Business 2018 Report, economic and security risks continue to be some of the greatest concerns to MENA businesses. Risk+Solutions aims to tackle this by looking at the wider financial risks its clients are exposed to. It helps clients develop compliant systems and processes while ensuring long-term risk strategies are robust and aligned with company goals.
9. Online and digital commerce inclusion in MENA
Years of conflict and instability have left Iraq struggling to balance vital investment in security and energy with improving infrastructure and public services. In 2017 just 50% of the population had access to the internet meaning online and digital commerce was limited in playing a meaningful part in restoring the country's growth. Amongst those leading the charge in fintech innovations, Nymcard is on a mission to bring access to digital payments to every Iraqi citizen. Operating throughout MENA, Nymcard is a next-generation issuer processor payment platform that delivers plastic, virtual, or tokenized cards to end-users in just 8 weeks. Considering card penetration in Iraq currently stands at just 2%, such impressive onboarding times are welcome news. Find out more in this case study with Neo.
10. E-payment gateway with no fees
Supporting 135 currencies worldwide, Vapulus is the world's first e-payment portal with no transaction or subscription fees. With 100% of sales revenue kept in the business, Vapulus is an ideal solution for SMEs that are new to the market. Its mobile wallet application enables users to transfer funds, pay utility bills and shop both online and offline and it integrates easily with websites and WooCommerce. These certainly are exciting times for fintech in MENA - for the innovators, the investors, and the all-important end-users. With an impressive 250 fintech launches expected in 2020, we'll be following the journeys of these new challenges with great interest.
Written by: Chris Maranis