Exus Blog Article
"The cleanest implementation I've ever experienced" - How EXUS helped SCB innovate and streamline in quick time
3 minute read

Author: Chris Maranis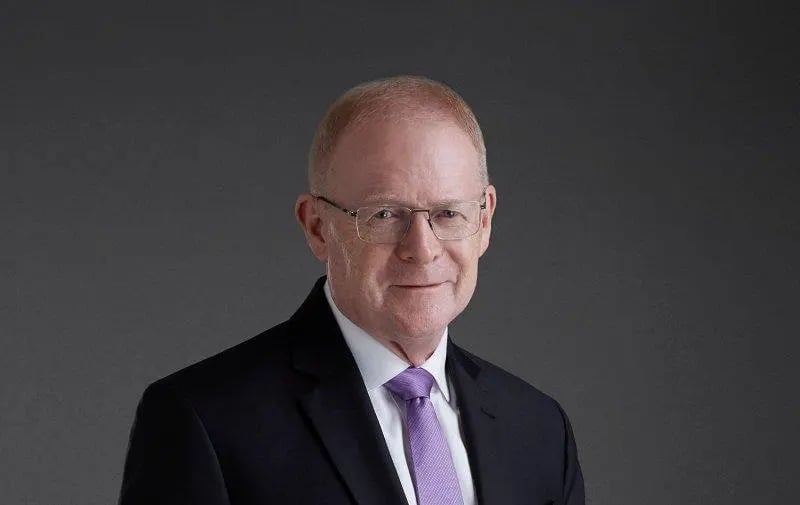 Colin Dinn, the CTO of Siam Commercial Bank (SCB) - Thailand's largest retail bank - joined the organization in April 2016 with a big remit: to build new technological capacity and help create "Thailand's most admired bank". Achieving this required a ruthless audit of all of SCB's existing systems, and for Dinn, a key target was the bank's existing collections software.
When he was appointed, SCB was nearly three-quarters of the way through a marathon five-year implementation process of a new debt collections system. "The day they fully implemented it was the day I said we're going to replace it," he says.
"The rationale behind my decision was that, even with the new system, our collections process simply wasn't efficient," Dinn tells us. "Our agents didn't have a full view of the customers when they interacted with them."
This lack of visibility is a problem; collections teams need to see the whole of the customer lifecycle to be able to offer the best solution for each individual. A holistic customer view is also vital when testing and measuring new collection strategies.
SCB didn't just need a solution, they needed a company and software that could:
Provide enough muscle for their 400,000 account-strong mortgage portfolio.

Offer self-sufficiency rather than relying on a third party to make changes for them.

A smooth and, crucially, quick implementation.
That's why they turned to EXUS
Capability, not just big names
The contract for SCB's collections was put out to open tender, but after reading a Gartner special report on collections systems and a review with the Project Steering Committee, EXUS was added to the list for evaluation. "There are bigger names than EXUS," says Dinn. "And there were people inside SCB who were insistent we use a bigger company. But to me, it doesn't matter how big or small an organization is. I'm aggressive in my implementation models, and I need businesses that can support that. I don't need a big name, I need the capability."
So Dinn flew to Athens to meet the EXUS team face to face. "I sat down with George [Konstantinidis, EXUS' CEO] and was immediately impressed", he says.
"Firstly, he and the team understood how valuable flexibility and self-sufficiency are to us. A lot of vendors maximize customization and make people dependent on them permanently. EXUS was the exact opposite. They were at pains to show exactly how much control we would have over the system and how easy it was to tailor to our exact needs.
"Secondly, they were confident they could handle the caseload and deliver in quick time. I asked straight out, 'What other work do you have on, and can you deliver on schedule?'", Dinn says. "One of the great things about working with people like George is you get an honest answer. He guaranteed EXUS could deliver, and he was right."
"The cleanest implementation I've seen"
SCB had been burned by the five-year implementation process of its previous system, and Dinn was eager to avoid a rerun.
"When you've got very short timeframes, to replace a dying system within a year is unheard of. EXUS managed to implement a debt collections system that could handle our entire mortgage portfolio - the most complex in the business with 400,000 accounts and a value of 600,000 million baht - within seven months altogether. In fact, EXUS' contribution was completed in a much shorter timeframe. It was great to work with a company that has the same level of momentum and enthusiasm that we do."
But it wasn't simply the speed that Dinn was impressed with, it was the cleanliness of the install - the lack of problems and issues along the way: "In our first implementation with EXUS, we went all the way through to UAT and had no more than 20 minors, none of which were severity 1 or 2.
"Being a CTO and running an institution that's implementing a very aggressive digital transformation programme, the lack of issues that came up was one less headache for me to deal with. The quality of the EXUS team was excellent."
And the lack of ongoing issues tells its own story, too: "There's nothing that I've had to resolve since going live; EFS is managed really well."
The impact of EFS
So what about results?
"The software has made a big impact within a short space of time," Dinn tells us. "The productivity of SCB's collections team has improved by 10%. Not only that, because of the flexibility of the software, we've improved our time-to-deliver of new collections strategies from one month to one week.
"The first phase was so successful that we have subsequently put our auto portfolio to EXUS' Financial Suite too - a value of 220,000 million baht across 1 million accounts."
EFS now handles about 5.5m SCB bank accounts (both pre-delinquent and delinquent), interfacing with more than 5 other systems and enabling the work of more than 800 agents within and outside the bank.
The SCB project was undoubtedly one of EXUS' most demanding thus far, in terms of the technical challenge, the speed of turnaround, the size of the portfolio. But we're set up to help banks in 2019, meaning we can handle any huge, complex installs, and do so with speed and agility.
We'll leave the last words to Dinn: "I've worked with much bigger companies, household names, but EXUS was probably the cleanest implementation I've ever seen", he says.
EXUS' Financial Suite makes debt collections faster, simpler, and more cost-effective for retail banks. To find out more,

get in touch.
Written by: Chris Maranis