Exus Blog Article
How Utilities Stay Competitive: Debt Collections Software
2 minute read

Author: Nikos Labrou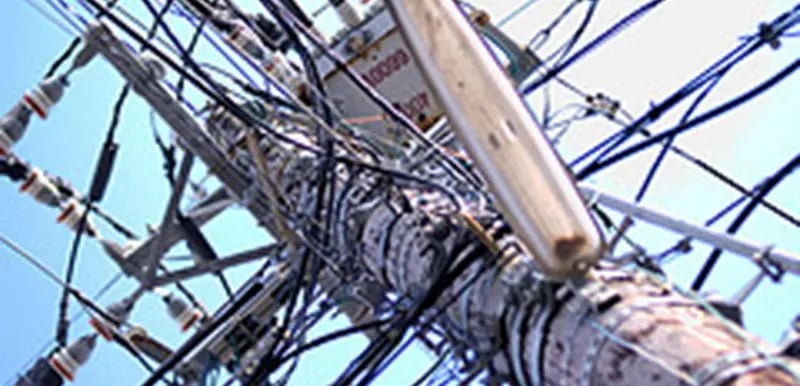 Utility companies face a variety of challenges, from individual customer complaints and concern management to disruptive new green energy solutions. As the market moves toward advanced green energy solutions, the time and money required to adopt and integrate new technologies into existing businesses can be tough to stomach.
The pain is being felt across the board but stings most in Europe. In 2008, the top 20 European energy utilities had a worth of one trillion euros. In 2013, that worth was cut in half thanks to pressure from renewables, overinvestment incapacity, and tough market conditions. As one utility executive told The Economist:
"Conventional power generation, quite frankly, as a business unit, is fighting for its economic survival."
It remains to be seen just how much utilities will invest in processes and technologies to remain competitive. It's also unclear just how long until these investments produce results. That makes it more important than ever for utilities to have ways to capture more revenue now, not years down the line.
The good news is that there's one way to capture more revenue on existing business: improved collections practices.
Score Current and Future Customers to Increase Returns
Using a sophisticated collections software solution improves your utility's collections operations through smarter, more streamlined capabilities at every stage of the payment cycle. The more insight, historical data and accurate intelligence businesses have on customers during each stage, the greater the returns from collections activities. 
That's why it's imperative that a debt collection software solution has risk scoring capabilities.
Score based on on-time bill payment records. Add or remove points when collections fall behind, even if it is one missed monthly payment.
Monitor knew scores and watch for those that rise, fall, or fluctuate. Use this information to reassess delinquency risk levels and reaffirm individual collections strategies. 
By assigning risk values to customers throughout the process, utilities can make smarter decisions about how to collect from delinquent customers—and preserve valuable customer relationships in the process. 
Keep Track of Contact Records
Proper billing information such as correct names, addresses, and phone numbers are crucial for smooth collections operations. But updated information is also essential to understand, adapt to and leverage the individualized needs of customers. This is especially true for utility companies, which must provide key services to a diverse customer base.
With debt collections software, information updates and check-ins happen at regular intervals, giving you insight into each customer's unique journey, situation, and repayment obstacles. This makes it more likely your business will be armed with the knowledge required to maximize collections' success.
Trust, credibility, and profitability are built by knowing as much as possible about your customers—before either of you picks up the phone.
Make Your Operations Customer-Centric
Customers are the lifeblood of your business and the cost to acquire new customers is significant. For example, the cost of customer acquisition for utility companies in the Netherlands rose €27 per customer from 2008 to 2011, according to key insights from management consulting services company Bain & Company.
To succeed in collections, utilities must put the customer first at every stage of the payment and collections cycle—even when customers are behind on their obligations.
But that's not always an easy task.
Today, customers use more channels than ever to communicate and interact with service providers. Whether it's a phone call, an email, or outreach through social media networks, such as Facebook or Twitter, your audience is trying to reach you. Are you actively listening?
Social media channels, in particular, have become popular avenues to voice complaints about utility companies. Left unresolved, these comments could become dangerous to company reputations and impact customer loyalty, making timely activity and response important. 
Keeping track of shifting risk scores, personal information, payment obligations, and current statuses can be a headache without the right system in place. Collections software that provides data, insight, and ease of use is the secret weapon that some utilities use to increase performance.
A robust collections system doesn't just help businesses capture more revenue. It also helps them preserve important customer relationships, guaranteeing future lines of sustainable business. 
Is Your Utility Ready to Meet the Collections Challenges of a Changing Market? 
Download Collections and Recovery: Meeting the Needs of a Changing World for debt collection best practices, ways to re-think collection strategies and tactics for better balance sheet performance. 
Written by: Nikos Labrou