Exus Blog Article
How the pandemic boosted self-service collections
2 minute read

Author: Chris Maranis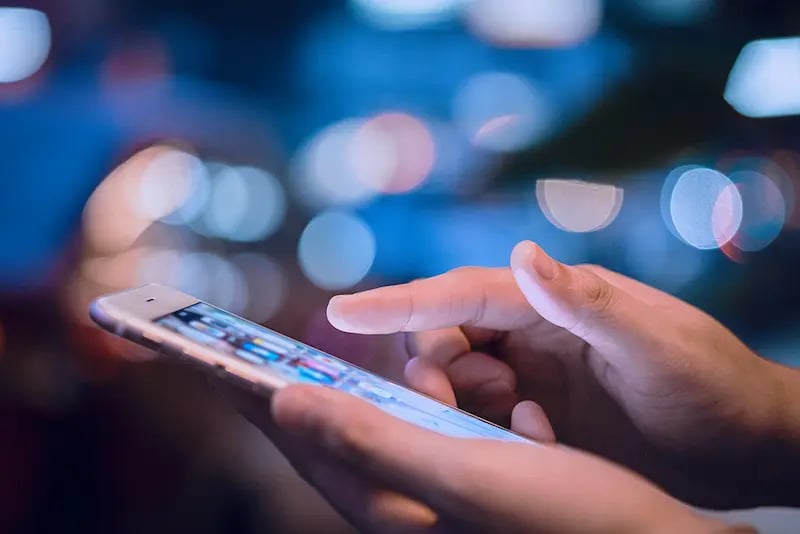 The pandemic boosted self-service collections dramatically. By May 2020, just two months after the pandemic had begun and while it was arguably at its peak, self-service collections had risen by 20%.
Will this trend continue as we adapt to the new normal? And what have businesses and collections teams learned over the last 18 months?
Why self-service is mandatory in 2021
The collections sector was already in a state of flux before the pandemic. But with the value of non-performing loans in Europe alone estimated to be around €1.4 trillion now that the impact of the virus has truly been felt, collections departments need to be able to meet this increased demand.
While we might be on the other side of all the legally mandated lockdowns, the behavior that manifested over the course of those lockdowns looks likely to stick. 62% of Europeans say they are more likely to use digital banking over physical channels now.
In Germany, 13% of users decided to register for their bank's online self-service platform as a direct result of COVID and 81% of them were satisfied with the service. The figures are even higher elsewhere, with 14% of UK customers moving to self-service, 22% of US customers, and 30% of Italian customers. Of those that did, the vast majority are satisfied with the experience.
The EXUS Financial Suite features self-service repayment options and much more.
Productivity and personalization
While we were arguably heading in that general direction anyway, COVID has made collections teams across the world realize just how much more productive they can be if customers are allowed to serve themselves. This is particularly true for high-volume tasks like debt repayment. So, what have businesses learned from this and how can they take advantage of this trend?
Identification
Identify the more high-volume, low-complexity, and time-consuming tasks and ask if they really need to be done by a human being. Automation has come a long way in the last few years so it's perfectly reasonable to assume that a task that would have once required customers to converse with a team member can now be sorted out directly by the customers themselves.
Personalization
The wonderful thing about self-service is that it can be tailored to the needs of the individual user. That's true whether they are using their phone, their laptops, or their desktop computers and if they can enjoy a cohesive personal experience across all channels, all the better.
Self-service portals
Self-service collections options need to be clear and concise but they also need to be consistent and offered in a manner that will also allow the lender access to all necessary information. These portals will offer customers extra control while also making their situation feel more manageable through various payment plans and incentives.
Feedback
The only way a business is ever going to grow in a direction that appeases its customers is to ask the customers themselves. In the interest of customer-centricity, always ask for customer feedback and don't be afraid to consider implementing their ideas to create a smoother and more friendly experience for everyone.
As long they are done well, self-service repayment portals not only save time and money but dramatically improve the customer experience. The days of lenders having to spend hours on the phone chasing up payments are long behind us and as almost half of the time spent on the phone is dead air anyway, it's certainly not a service that will be missed by most.
Self-service is not only the most efficient and practical option but it's the most customer-friendly too. With special media necessitating a global shift in the customer relationship landscape, greater investment in self-service could be just the ticket that debt collection teams are looking for to make their offering truly future-proof and COVID-proof.
If you're ready to invest in your self-service future then get in touch with us at EXUS today.
Written by: Chris Maranis