Exus Blog Article
Five reasons to outsource your debt recovery
3 minute read

Author: Chris Maranis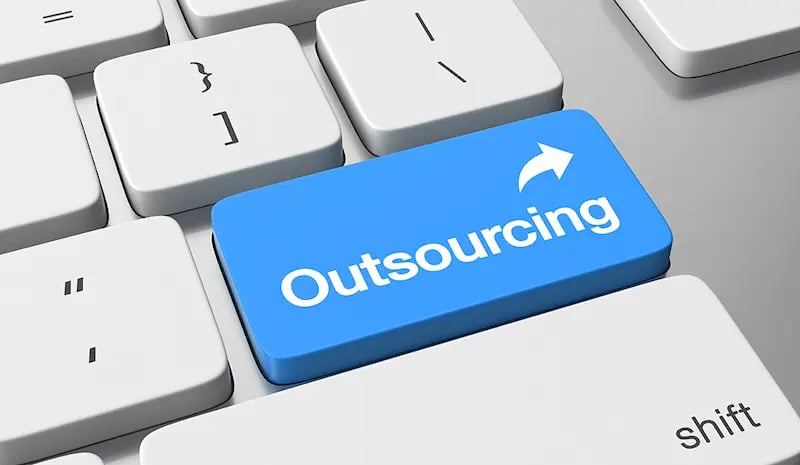 Chasing debt is rarely an enjoyable and often quite a daunting task, particularly given the fact we're currently sitting on the precipice of a global recession. Collecting payments from clients is going to get even more difficult and complicated in the coming months as more people fall below the poverty line. Indeed, over a quarter of a billion more people are set to fall into poverty in 2022 as a result of the pandemic, rising inequality, and food price rises supercharged by the war in Ukraine.
But the only thing late payments and bad debts lead to is more late payments and more bad debts. If you're a lender that's just about reached the end of their tether with several clients and find yourself drained by the constant cycle of disappointment, you might want to consider outsourcing your debt recovery solution.
Learn more about how the EXUS Financial Suite can positively influence your collections
The benefits of outsourcing debt collections
Even with the more financially astute businesses, some situations can send them spiraling out of control. What if a client, for example, refuses to pay? Or what if they've moved addresses so many times it's almost impossible to find them? In these kinds of situations, you might want to consider reaching out to a third-party specialist and outsourcing your debt collections.
Time is money and money is time
All the time spent chasing debtors is time you could be spending running and growing your business. By passing the torch and allowing a company that's only job is to chase debts to take over, you'll free up so much time for yourself and your staff that could be better spent elsewhere.
Relationships matter
You might have spent the best part of a decade building a solid relationship with a client and you understandably don't want to risk damaging that relationship, even if the client or customer in question is being unreasonable. It could be argued that farming out your collections to a third party might damage your client relationships but, in fact, it's the collections team they will have a bad experience with, not you and your brand.
They do this for a living
A specialist debt collections team might have years of experience in collecting debts and maximising the return of outstanding payments. This means they are going to employ the best staff and use the best debt collection software to ensure that every stage of the bad debt journey is considered. Because they are more experienced, you could also see an increased chance of recovery and will know exactly which buttons to push thanks to their advanced analytics and experience in the field.
It's generally risk-free
The majority of debt collection agencies operate on a risk-free basis. This means that they will only request their fee after the successful recovery of your debts. And it's always better to have a significant percentage of something than 100% of nothing.
They can offer expert advice
Even if you only use their services once or a handful of times, you'll be able to watch the masters at work and bring some of that back to your in-house team. If you ask, you might be able to gather wisdom on everything from legal procedures to specific methods of enforcement.
The EXUS Financial Suite is an industry-leading cloud-based, all-in-one debt collections software solution that could solve all of your debt collection problems
What if you want to go it alone?
Of course, there are always going to be those businesses that refuse to relinquish control of their finances to a third party and that's perfectly understandable. Keeping your debt collections in-house does give you a greater degree of control over what actions the collections team takes and what kind of people are representing your company. You will also be one of many businesses being handled and might not always necessarily be a top priority.
For these businesses, we'd suggest investing in a comprehensive debt collections software solution. A secure and flexible debt collections solution is a practical and affordable way to ensure that the experience and savings you'd make with an external agency are taken care of and even completely automated in some cases.
Regardless of whether you decide to keep your collection in-house or outsource, however, you need to keep on top of your bad debtors and ensure you have immediate access to relevant information that will allow you to make the right decisions every time. The EXUS Financial Suite is just one piece of the puzzle but it's a pretty large piece. The rest is going to involve a lot of patience, understanding, and best practice if you're going to return to pre-COVID levels of debt collection success.
To learn more about how our debt collections solutions can help simplify and streamline your collections process, contact us today
Written by: Chris Maranis