Exus Blog Article
EXUS Insights: Saudi Arabia and UAE tops for tough debt collections, report says
2 minute read

Author: Marios Siappas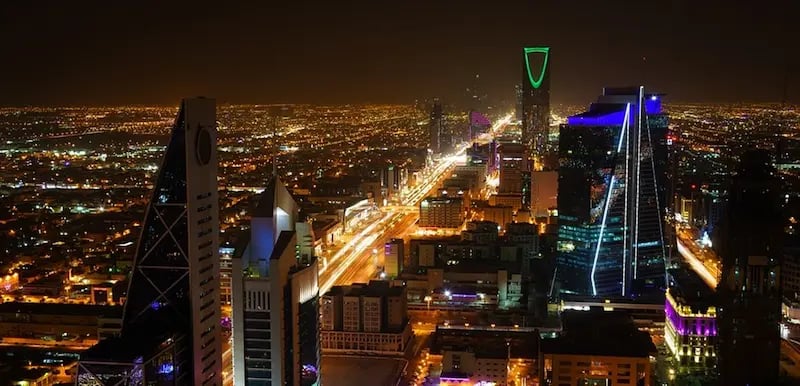 Saudi Arabia and the UAE are the most difficult countries in which to collect debts, according to new research – but they're far from alone.
China, Russia, Malaysia, and South Africa also scored badly, appearing in the "severe" category for the complexity of debt collections. The difficulties in these diverse nations stem from the same three areas: payment terms, court practices, and insolvency regulations.
Saudi Arabia, for instance, has a notoriously byzantine court system, with judgments taking a long time and proving difficult to enforce. Debtors also benefit from generous payment terms of 90 days. Countries like China offer unique cultural and administrative challenges, with different autonomous regions, municipalities, and languages complicating legal procedures. The situation in South Africa, a country with eleven official languages and a federal system comprising different provincial governments, is equally difficult.
What hope do collections teams have of settling delinquent debts in these challenging cultures?
The EXUS view
The primary focus of any collection process should be to avoid legal measures. How can you help your customers avoid this messy conclusion?
This is where technology – specifically self-service tools – prove invaluable. Modern collections technology targets specific customer segments to propose different settlement options. Collections are done in this way to cater to the online habits of modern consumers.
Debtors want to settle their debts quickly and satisfactorily and could simply be unaware of their options. The question for banks isn't how to make customers pay: it's how to make it easier for them to do so. Self-service is the answer.
A discrete text message or email can direct delinquents to a self-service portal where they can view how much they owe or explain their difficulties. This approach spares team resources while offering personalized 24/7 customer service.
Of course, even with the most advanced tools, certain delinquent debts will be settled in the court system. You can certainly cut the number of failed collections, but it's naive to believe they can ever be fully eliminated.
A legal system like Saudi Arabia's – where many laws aren't codified – presents a difficult obstacle for collectors. Here, the trick is to maintain a tight grip on the litigation process. Any legal recovery process must make it simple to handle both retail and corporate consumers, either through in-house legal expertise or external associates like bailiffs and law firms.
Your system must be configurable to cater to different legal environments. Aim to automate processes like generating legal documents, managing payment arrangements, handling recovery and tracking assets, as well as the handling of third-party expenses, fees, invoices, and monitoring critical court dates.
It's important, too, to remember that laws and regulations change. This can be through a sudden royal decree, as happens in Saudi Arabia, or by more measured regulatory reforms like those around Open Banking in the UK. Ask yourself: can your systems cope with such shifts?

Debt recovery is not an island. It's part of a wider loan ecosystem, in which every element has an impact on the eventual repayment. From loan origination through to litigation, every element of the cycle must be addressed to ensure the greatest chance of repayment.
Written by: Marios Siappas