Exus Blog Article
Digital transformation in the UAE's retail banking sector
4 minute read

Author: Marios Siappas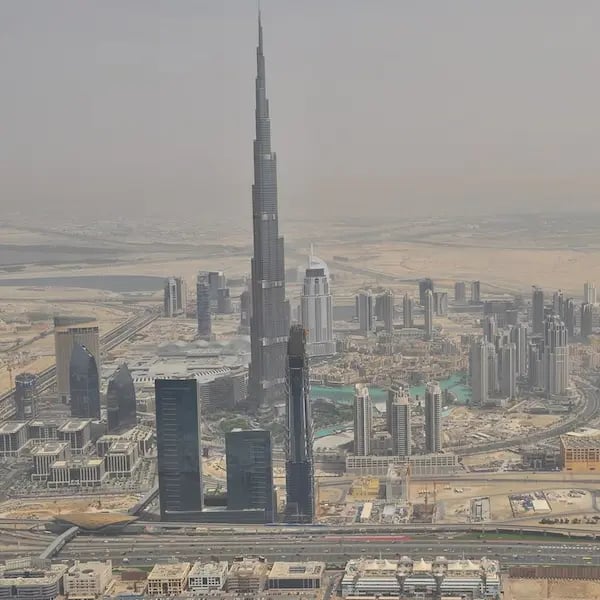 The UAE is a thriving market for banks right now, with gross assets increasing by 7.9% year-on-year in 2018 for the top 10 local banks. As a result, many major international players have been making moves in the region in recent months. Indeed, HSBC, which is comfortably one of the largest banks in the world, recently increased its stake in HSBC Saudi Arabia to 51% and smaller retail banks are beginning to follow suit.
Expansion into the region was once seen as a calculated risk that few were willing to invest in, but there has been one major trend in recent years that has dramatically reduced that risk - digital transformation. With the flexibility and reach of digital banking, more people can be reached with fewer physical branches, and with mobile solutions, social media, and artificial intelligence opening the field even wider, the sky is the limit.
The digital landscape
The UAE has jumped on the digital gravy train with both feet, with the banking sector particularly heading in an increasingly digital direction. Cashless payments are becoming the new norm, with leading banks like Emirates Islamic pushing smart payments as a means of meeting changing customer expectations around how they interact with their bank.
60% of Emirates Islamic customers now bank through online and mobile banking channels and that number will only continue to rise given that smartphone penetration in the region is amongst the highest in the world at 173%. Digital commerce and cashless payments have also been identified as top government priorities by its progressive UAE Vision 2021 program and that's before we even factor in the influence of the millennial generation.
Shalini Verma, CEO of Pivot Technologies, a digital transformation company based in the UAE, says: "Mobile wallets usage is growing in UAE because consumers' are very receptive to new modes of payment. In particular, millennials who are digital natives and are joining the workforce, have no qualms about using mobile wallets. Cash will eventually become passé for the new generation."
The young population is indeed having a major impact on the landscape too, with Mastercard registering record numbers of secure mobile transactions in 2018. Girish Nanda, Mastercard's general manager for the UAE and Oman, said: "The increase in the adoption of secure mobile payments in the UAE is a positive indicator of the country's rapid shift towards a cashless society and firmly puts the spotlight on mobile technologies as the future of payments." These are digital natives who want the flexibility to pay with any device safely and securely.
Digital adoption
Whilst the future looks bright, digital transformation has already had a sizeable impact on banks in the region. HSBC, have experienced such progress in the region thanks to digital that they have launched a digitally-driven customer service unit featuring a digital interaction rate of 80%. The all-digital branch is completely paper-free and utilizes self-service facilities alongside smartwatch-equipped service staff.
The bank has more than doubled its digital investments from this time last year. Head of retail banking and wealth management, Marwan Hadi, explains: "Digital engagement is very high, and we expect the digital origination and acquisitions to pick up pace in the next phase of our digital journey."
The UAE banking sector is currently in a state of flux, with new banking law regulations that only came into effect last year creating a ripple effect that is still being felt and managed as UAE banks pursue new operational fundamentals. Chief amongst those fundamentals is the trend towards digital and mobile in particular, with over 80% of UAE and Saudi Arabia urban consumers using their phones to fulfill their banking needs.
What does the digital future hold?
As with the rest of the Middle East, the next 10 years of banking in the region look set to continue to shake up the traditionally conservative banking sector. The largest potential shakeup could be in the decidedly new-age Customer Identity and Access Management (CIAM) field, which has been heralded as the missing link between digitization and advanced banking.
Automation is a key aspect of CIAM, and this will result in a widening skills gap that requires an influx of employees skilled in technology. So, banks should be laying these foundations now and up-skilling their employees so they are literate enough in automation, blockchain, AI, big data, the cloud, cybersecurity, and more by the time those technologies become the rule rather than the exception.
The Emirates Institute for Banking and Financial Studies (EIBFS) FinTech Training Lab was developed for specifically that reason. The facility was created in response to the growing demand for financial tech skills and offers the UAE's only certificate programmes in that sector. The lab helps its attendees to understand how evolving tech can have an impact on every area and at every level of retail banking.
How about debt?
The digital trend is unlikely to yield anytime soon and with more banks focusing on customer-centric digital solutions, if you're not doing likewise then you run the risk of being left behind. This is particularly true of debt collections, which will prove a key battleground in the region as stricter regulations continue to come into force, loan portfolios expand and more and more banks bite the digital bullet.
Debt is a loaded subject that few people enjoy discussing openly, so the easier and faster it is to take care of, the better for both the bank and the customer.
Self-service, AI, and segmentation are all avenues that should be explored by banks in order to keep NPL ratios low and customers satisfied.
The UAE is a notoriously challenging region when it comes to debt collection and digital transformation represents an opportunity to cut through all of that complexity, giving customers a simple, clear, and multi-channel way to track and pay their debts and giving banks more options when it comes to how to manage their debtors.
Cashless
Whilst increased regulation has led to many smaller banks being swallowed up by the big boys by necessity, even smaller, digital-first fintech companies have sprung up in their wake and it's these companies that UAE retail banks really want to be paying attention to. Local players like Beam Wallet have been operating digital wallet services in the region since 2012 and the FAB PayIt system launched last year fancies itself as the "UAE's first fully-featured digital wallet."
Google, Apple, Samsung, and the Chinese WeChat Pay have also been operating in the UAE for a while now and a consortium of 16 local banks are joining forces to create the Emirates Digital Wallet (known as "Klip") which also supports the UAE central bank's aim of reducing the use of cash to minimize financial risk and fraud.
Digital banking isn't just on the march in UAE, it's already taking names. As the digital lifestyles of the county's inhabitants evolve, banks must do likewise. According to Abdul Aziz Al Ghurair, the CEO of Mashreq Bank: "The banks that will survive the next 10 years are the ones that will transform themselves into a fintech with a banking license." Strong words, perhaps, but he's not wrong and if those words are not heeded within every sector of a retail bank's operations (including debt collections) then come 2021, when the UAE finally enters its golden 'cashless era', they will be the ones left picking up the pieces.
Written by: Marios Siappas