Exus Blog Article
Debt collectors: It's about the right tools
2 minute read

Author: Marios Siappas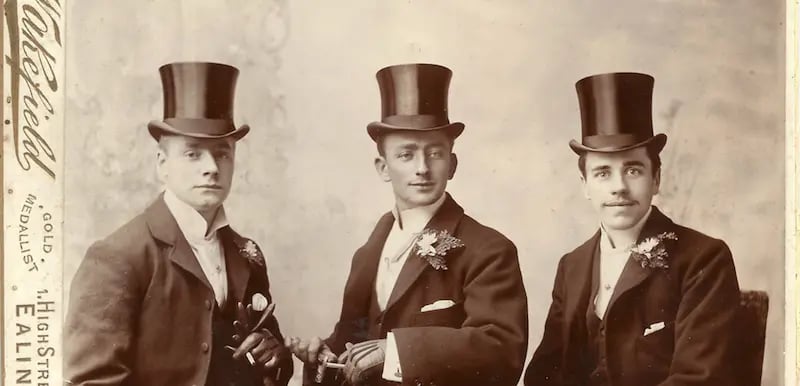 The story
Between bailouts, government collapses, and populist revolt, it was easy to miss one of the more curious stories of the 2008 financial crisis.
In Spain, debt collectors clothed in tailcoats and top hats (or disguised as clowns and matadors) became a common sight during the crisis. In a time where everyone suffered, Spain seemed to feel the economic pain the worst. The country's unemployment rate ballooned from 8% in 2008 to nearly 25% in 2012.
El Cobrador del Frac – literally 'the debt collector in the top hat and tails' – thrived in these dire circumstances. The company's specialty, as its name suggests, is sending men dressed in evening wear to humiliate debtors into paying up.
As Reuters's Jason Webb quipped at the height of the crisis: "If more confirmation were needed of the funeral state of Spain's economy, it can be found in the shape of The Debt Collector in Top Hat and Tails."
But now with the worst upheaval behind us, El Cobrador del Frac is looking to move beyond its zany premise. As a recent profile of the firm in Bloomberg explains, the Spanish government has tightened regulations. Between this and tough new EU rules affecting companies that hold customer data, Frac (as the company is often called) has had to grow up.
The company's waning fortune is exemplified by its declining headcount. Frac's payroll now stands at about 80 compared with 180 at the peak of the crisis in 2012. Yet there's still plenty of work to do, despite the improving economy: Spain's defaulted debt is equivalent to 10% of its GDP.
The fate of Frac in Spain is an extreme example of the need for collections to move beyond the financial crisis. As economies stabilize and governments regain their footing, debt collections need to become more stable and professional.
Take away the top hat and tails, and we see these men as what they are: collection agents.
Although Frac's methods call back to a medieval tradition of shaming debtors, EXUS has always prescribed a modern, customer-led approach to collections. While Frac's peculiar act thrived in dark economic times, its recent difficulties show the limit of these sorts of activities.
The performance of collection agents must be measured and assessed. Where have they been? Which specific clients have they spoken to? Technology is the most powerful way to answer these questions.
Centralizing your systems and your chain of command brings heightened clarity and focus to your collections operation. It also enables better cost control and enhances forecasting of personnel hours, profits, and financial liabilities. The right tools and data-driven strategies are what will improve your ratio of promised to collected payments - not costumes and plots.
Efficiency will be more important than ever as economies begin to emerge from the worst effects of the crisis. There is still plenty of debt to recover and NPL ratios remain high - but if your collections strategy is built on exploiting a flagging economy, it's short-sighted.
If demand is reduced as the economy improves (and the economy will always, eventually, improve) you have to reduce your bottom line on the cost side. Collecting structured customer data helps profile your entire collections cycle, and allows you to analyze your particular strengths or weaknesses.
While you can't stand by and wait for an economic crisis to enact effective collections, the right tools help you assess credit risk and monitor early warning signs and threats of delinquency.
For the customers you're serving, specialized collections and recovery systems allow you to make the right offer at the right time able to improve collections performance, raise self-cure rates and increase the chances of successful recovery. No top hats or gimmicks are necessary.
Written by: Marios Siappas