Exus Blog Article
4 Communication Channels That Boost Collections Results
2 minute read

Author: Marios Siappas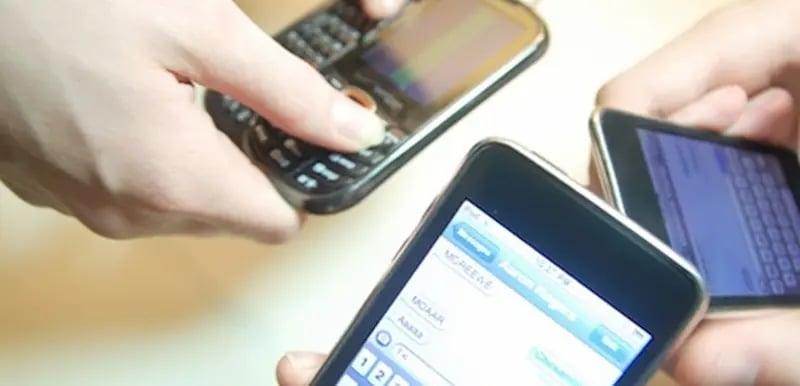 European households—like their American counterparts—are using landlines less than ever, while adopting mobile and wireless alternatives. In just a decade, smartphones have revolutionized how we work, communicate and play. Not by accident, 24/7 communication through chat, SMS, apps, and social media is now the norm.
So why then do so many collections departments continue to operate as we live in a landline-locked world? They make repetitive, interruptive calls to customers in the hopes of settling debt obligations without first establishing and nurturing a relationship with debtors. This behavior, like landlines, is in danger of being completely neutralized by more advanced and effective methods.
This post explores why new customer communication channels like mobile and social are so important to collectors and offers advice on which platforms your collections department should use. 
Why New Customer Communication Channels Matter
There are plenty of articles out there that advise your company to get involved in social media, mobile technologies, and the latest web solutions. But all too often, collectors hear of the need to get "social" or "mobile," but it's not explained why these platforms are necessary, aside from the fact that millennials are fond of them.
But don't be fooled. Mobile, social, and web communication channels are not the flavor of the month; they're a paradigm shift in how consumers communicate that collectors need to understand. Consumers have more information at their fingertips with which to make a decision than ever. They continually broadcast their opinions of companies online, making or breaking brands. And they will switch their loyalty at will to a competitor who offers a better experience.
Put simply, you'll need to step up your efforts beyond a simple, annoying phone call. New communication channels have created new consumer expectations. Consumers don't want a phone call when it's convenient for your collections staff. They want a call, email, social media message, SMS, or self-service solution—or a combination of more than one—when they are ready.
Channels for the Modern Collections Department
Multi-channel and multiple debt obligations define modern consumers. Here are several channels you'll want to consider as you're building a collections department that caters to them:
1. Social Media
Twitter, Facebook, LinkedIn, Google+, and other social media platforms are essential avenues through which companies build relationships with consumers. Debt collectors are no different: a social media presence that is active, valuable, and respectful is essential if you want to stay top-of-mind and forge strong relationships with debtors. Social media is an especially effective way to keep in touch with debtors who have multiple obligations so that when it comes time to pay, your organization comes to mind first. 
2. SMS / Mobile Apps
Messages and links sent via SMS, as well as custom mobile apps, give consumers the ability to communicate with collectors and resolve obligations from the one device they carry everywhere: their phones. These mobile solutions give modern collections departments the ability to increase customer self-cure rates by offering the right solution at the right time.
3. Email
There's a reason everyone's inbox is perpetually overloaded: email is one of the most widely used forms of communication on the planet. Put simply, if you're not doing email outreach at some level of the collections process, you're not doing outreach as effectively as you could.
4. Self-Service
A self-service collections portal is a web-based and/or mobile-based portal that allows debtors to settle their obligations on their own through a self-directed process. These solutions are crucial for today's consumer, who rarely wants to engage with reps unless absolutely necessary.
Remember, modern collection success is a direct function of how many people you contact. Use the above knowledge and channels to increase your success ratios. Your boss and shareholders will thank you.
Written by: Marios Siappas